All Posts Tagged With: "Limited Edition Dollhouse"
The Limited Edition Arthur is now available exclusively at the Greenleaf Company Store for only $89.95!  That's only $35.95 more than the original Arthur Dollhouse!  This represents an incredible value;  the upgraded components alone are worth more than that alone!  The fact that there are only 200 of these doll houses and that they are made of birch is just the icing on the cake!  Visit the Arthur Limited Doll House Kit page today for more information!
For those of you who have been following the Arthur Limited, here are some shots of the prototype assembled and decorated by Deb Roberts of Deb's Minis:
We've been getting a ton of request to make the 60th Anniversary Edition Arthur available for Christmas delivery, so we've been burning the midnight oil to meet that end.  Besides this house being made of birch, it also sports an upgraded trim package, Timerbrook windows/door and a restyled porch complete with railings and spindles.  There will be only 200 of these units made, so this is truly a limited edition house.  Look here for more information over the coming week including the exact release date.
Big thanks out to Deb Roberts of Debs Minis.  Deb has spearheaded the instruction for this kit, so they are user friendly and filled with a ton of pictures, all in full color!
We've been receiving a lot of questions about the soon to be release 60th Anniversary Edition Arthur Dollhouse Kit.  Yes, these houses will be made of Birch plywood and it will be released in limited quantities.  Only 200 of these special kits are being manufactured and they will be sold exclusively through the Greenleaf Dollhouse Store.  Once these dollhouse kits are gone, they will never be manufactured again, so stayed tuned for the coming release date!
The rumors are true; there's a 60th Anniversary Edition Arthur Dollhouse Kit in development!  We've been working closely with our good friends Ralph and Alice over at Timberbrook Dollhouses and have come up with something special to celebrate Greenleaf's 60th anniversary!  The combination of their high end components and our precision die-cutting resulted in a charming redesign of the worlds most popular dollhouse, the Arthur.  New features will include Timberbrook windows and doors and an all wood birch shell, so everything in this dollhouse kit is made in the USA!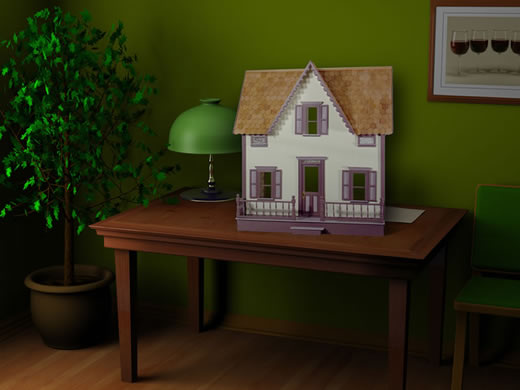 The instructions for the Limited Edition Arthur Doll House are now available online!  This allows for larger pictures and a discussion area in case you have any questions.  The only thing missing is the schematics!  If you need a closer look, just click the image!
Congratulations!  You're the owner of a special limited edition Arthur doll house kit!  With only 200 kits made, your Arthur will be the pride of your collection.  Whether you're an experienced builder or you're building a dollhouse for the first time, you'll find the Limited Edition Arthur easy to assemble.  Just follow along with our step by step instructions and you'll have the dollhouse of your dreams! 
Greenleaf Sites

Construction Blogs